Customer Reviews
03/22/2021
Tatiana G.

Canada
All for the concept, maybe not 100% yet...
This smartphone does the things I need it to do and I adore the idea that it should last longer due to the replaceable battery and repair warranty. We need to start thinking about the cradle-to-grave environmental impacts of our devices. However, I do notice a fair step-down in quality from my old phone with regards to the camera, speaker, screen resolution, and microphone. For the cost, this is still worth it, but I do wonder if they should offer an upgraded and slightly more expensive version? I think it will help appeal to a larger audience.
03/15/2021
Victor H.

United States
Good, solid phone
It works well and does what it was designed to do. Cons: 1: The camera is mediocre. As I have a high end mirror-less camera for taking good photos, I didn't buy this for the camera. 2: The CPU is a touch on the slow side. It's still faster than my last phone, so to me, it's hardly noticeable. No complaints. 3: No good third party ROMS available. They are trying their best to take care of this and you can root without killing the warranty, so no complaints here, either. 4: No Verizon Wireless support. In all fairness, this has more to do with Verizon than with Teracube. Pros: 1: A good amount of storage space. 64 GB on the phone sure beats out the other entry level phones I've seen. 2: A good amount of memory. 4 GB of RAM helps keep the phone up to speed, even with the slower CPU. 3: 2 SIM slots. When I can travel again, this will be a godsend. Purchasing a foreign pre-paid SIM and having it in your phone when you land sure saves a lot of time in the airport trying to get your phone to work locally. 4: High-Capacity Battery. My Teracube has 4000 mWh rated battery. My wife's Motorola has 5000 mWh rated battery. Guess whose phone can go through 2 days of intense use without a recharge and guess who has to recharge every evening. They both run relatively stock versions of Android 10. 5: Changeable/removable battery. I found it interesting that the removable battery started disappearing about the time that it became common knowledge that law enforcement and intelligence agencies could spy on you through your phone unless you removed your battery. Additionally, it's always the battery that dies first in a phone. I'm looking forward to being able to replace a battery in 2-3 years instead of replacing an entire phone.
03/14/2021
Simon

Germany
First impression: Very good
If you buy the Teracube 2e, you receive a really slim package with not much in it, but a solid build and solid equipped phone. When I ordered the phone via Inidegogo, I did not expect to receive a phone with that build quality. I thougt thats not possible at this price. But obviously it is. It is not comparable to a upper class smartphone, but that fact has to be clear for every buyer in advance. But to shorten this up, I will just lay out the pro's and con's on my opinion: Pro: + solid build + good performance for the average user + very intuitive and quick reacting + battery is long lasting + good display and fingerprint sensor (at this price) + stock android and no bloatware or any disturbing pre-installed apps + I really love the idea of replaceable parts and battery and long time support Con: - screen protector is very soft (gets scratches very fast) - but I guess there will be a better one available - camera is really average (its okay for snapshots, but you got to have low expectations on that) - but still, okay for the price - bluetooth module seems a bit weak
03/07/2021
Matthew K.

United States
No expectations, No disappointments. This Phone ROCKS!!!
Being someone who doesn't require the newest phone with the new technology to show off to everybody, the Teracube 2e is user friendly and very intuitive. Love the Android 10 and waiting for the 11 to be updated soon (my s8+ is doomed to Android 9). I use my phone for email, financial transactions, shopping, video chats, streaming music and videos, creating video content for my vlog, and occasionally stream live YouTube.TV. Personally, I find the camera, coming from a Galaxy s8+, to be lacking. In total defense of the 2e, I was 100% informed and aware of the specs of the camera and purchased it fully knowing what I was buying. I am not disappointed AT ALL. Heaven forbid that the worst thing to happen with the 2e is the camera could use improvement. This phone is amazing.Teracube has but my relationship with the Galaxy s line in jeopardy, This phone is fast to react and overall a complete upgrade from my s8+. I already know whatever the phone Teracube puts to market next... I will buy. The price point, sustainability, being able to change the battery and fix things on our own (yeah, not that smart here) make me grateful that I found this project by mistake and I am happy to support Teracube. Perfect for families. Affordable current technology. WOW. Thanks. M Henderson Cape Cod Mass
I got my phone today and it works great. Thanks, good job.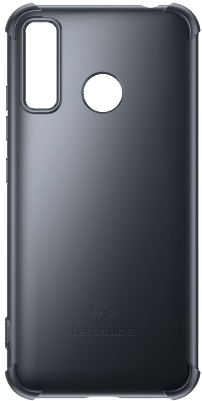 Biodegradable Case
Phone & Replaceable Battery
Screen Protector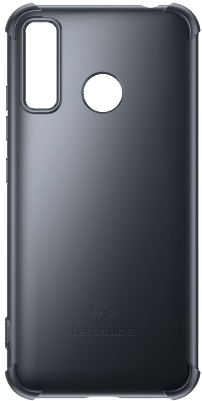 Biodegradable Case
Phone & Replaceable Battery
Screen Protector